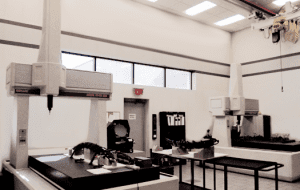 The Quality Certifications Team is pleased to announce that it is pursuing TS-16949 and ISO-14001.
Not only will these quality certifications continue to enhance and improve the Company's overall quality system. Also, the certs play a critical role in obtaining Q-1 Certification with Ford Motor Company.
Since 2016, the team began pre-audit assessments. The team has expectations of achieving TS-16949 and ISO-14001 Certifications by 1st Quarter 2017.  Continual certifications in quality are just one example of the team not resting on its past laurels. Rather focusing their energies on reaching the next level and remaining a "Best In Class" supplier.
---
ISO 14001:2015 – Environmental Management – Quality Certifications
The ISO 14000 family of standards provides practical tools for companies and organizations of all kinds looking to manage their environmental responsibilities.  ISO 14001 sets out the criteria for certification for an environmental management system. It maps out a framework that a company or organization can follow to set up an efficient quality system. ISO is allowed by any organization regardless of its activity or sector.  ISO 14001 provides assurance that company management and employees a process that the environmental impact is being measured and improved.  Learn more about the benefits of ISO 14001.  Also, there are more than 300,000 certifications to ISO 14001 in 171 countries around the world. ISO 14001 Environmental Management Systems revised in 2015. Learn more about the key changes and the revision process here.
ISO and the Environment [Video by ISO 14001]  |  Discover the new ISO 14001 [ISO 14001 Video]
ISO/TS16949 – Quality Certification
TS-16949 is an ISO technical specification aimed at the development of a quality management system. Because the process provides a structure for continual improvement. By emphasizing defect prevention and the reduction of variation and waste in the supply chain.
Finally, Watson Coatings Quality team is working diligently for continual improvement of the quality management.